We are always interested and committed to the recruitment and retention of top-notch employees with the determination and drive to create a positive and effective learning environment for our students. Our goal is to build a foundation of employee excellence through performance standards, staff development and a diverse and dedicated work force which supports the mission and goals of the school.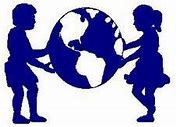 J O B O P E N I N G
ACCOUNTANT
Compile and analyze financial data to prepare periodic and year-end balance sheet, profit
and loss statement, and other financial reports. Document and substantiate financial
transactions by maintaining financial accounts, making adjusting entries to reconcile
discrepancies, and auditing documents. Prepare financial budgets and projections for
profits and cash flows; research accounting issues; prepare accounts payables and oversee
receivables; assist with Federal, state, and local tax filings; and maintain internal controls.
Requires a Bachelor's degree with a major or emphasis in Accounting OR 2 years
experience as Accountant.
Salary: $56,680 per year
If interested, please send resume to: Attn: VP (Job#2011), Kid'z Biz, Inc., dba Montessori
School of Oceanside, 3525 Cannon Road, Oceanside, CA 92056.
THE NOTICE IS BEING POSTED IN CONNECTION WITH THE FILING OF A
PERMANENT ALIEN LABOR CERTIFICATION APPLICATION.
ANY INTERESTED PERSON MAY PROVIDE INFORMATION/DOCUMENTARY
EVIDENCE BEARING ON THE APPLICATION TO THE FOLLOWING OFFICES:
UNITED STATES OF DEPARTMENT OF LABOR
EMPLOYMENT AND TRAINING ADMINISTRATION
OFFICE OF FOREIGN LABOR CERTIFICATION
200 CONSTITUTION AVENUE NW, ROOM N-5311
WASHINGTON DC 20210